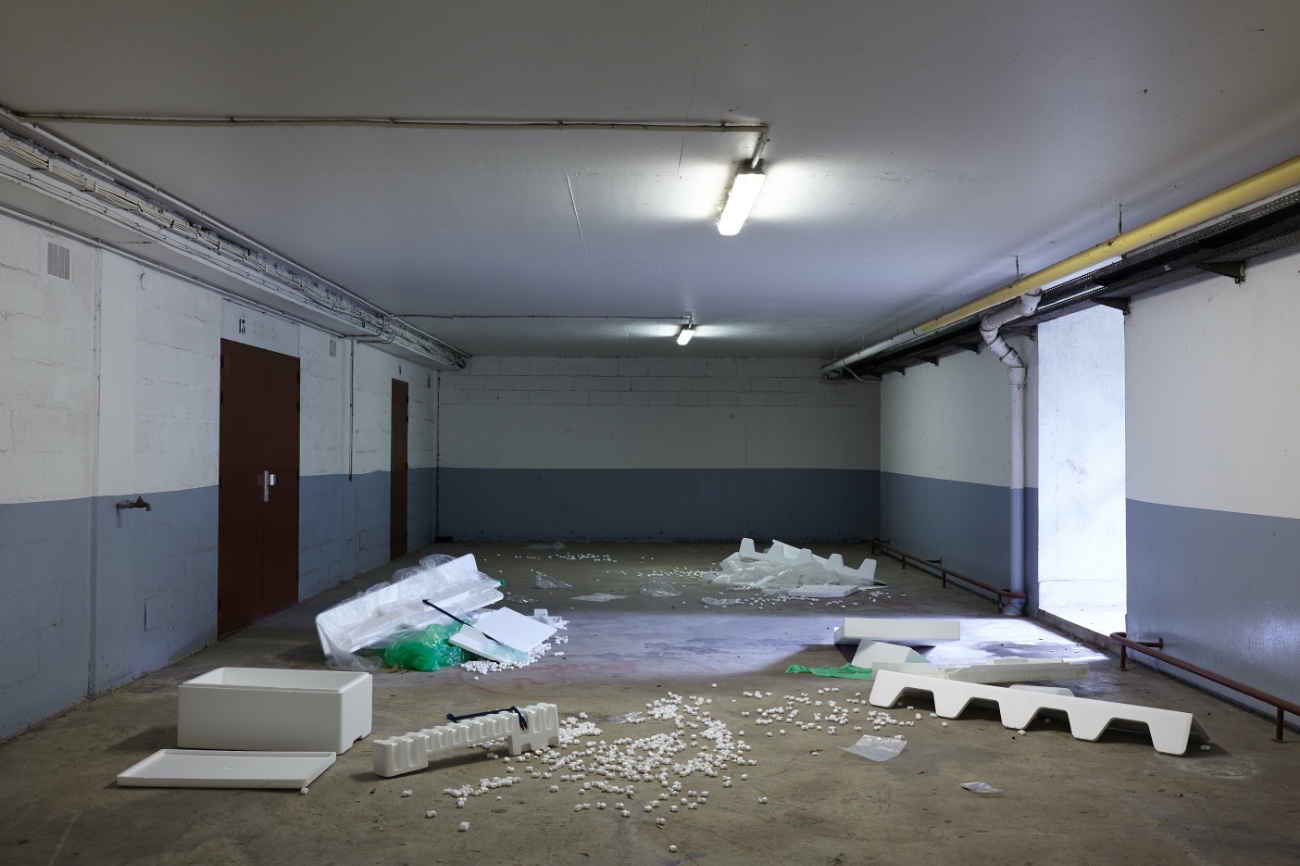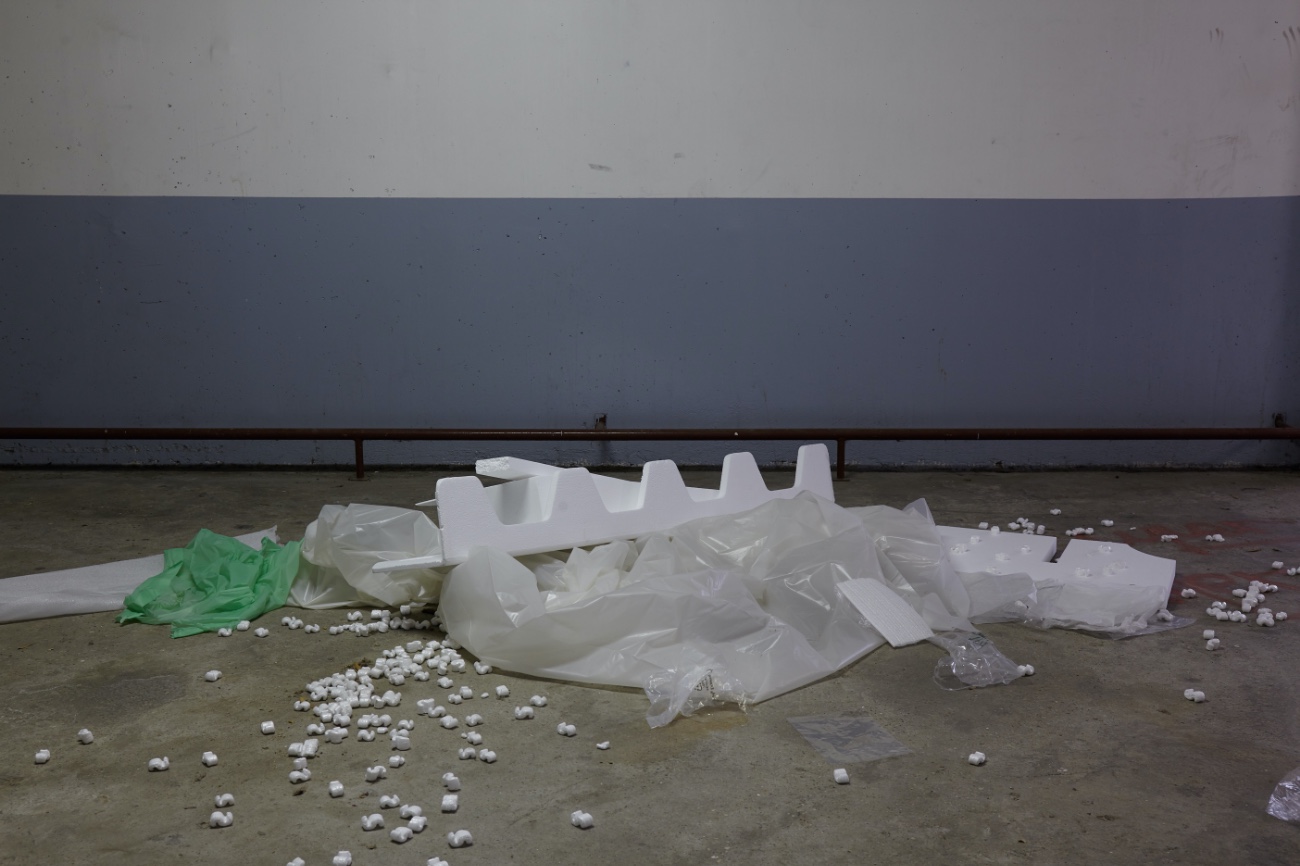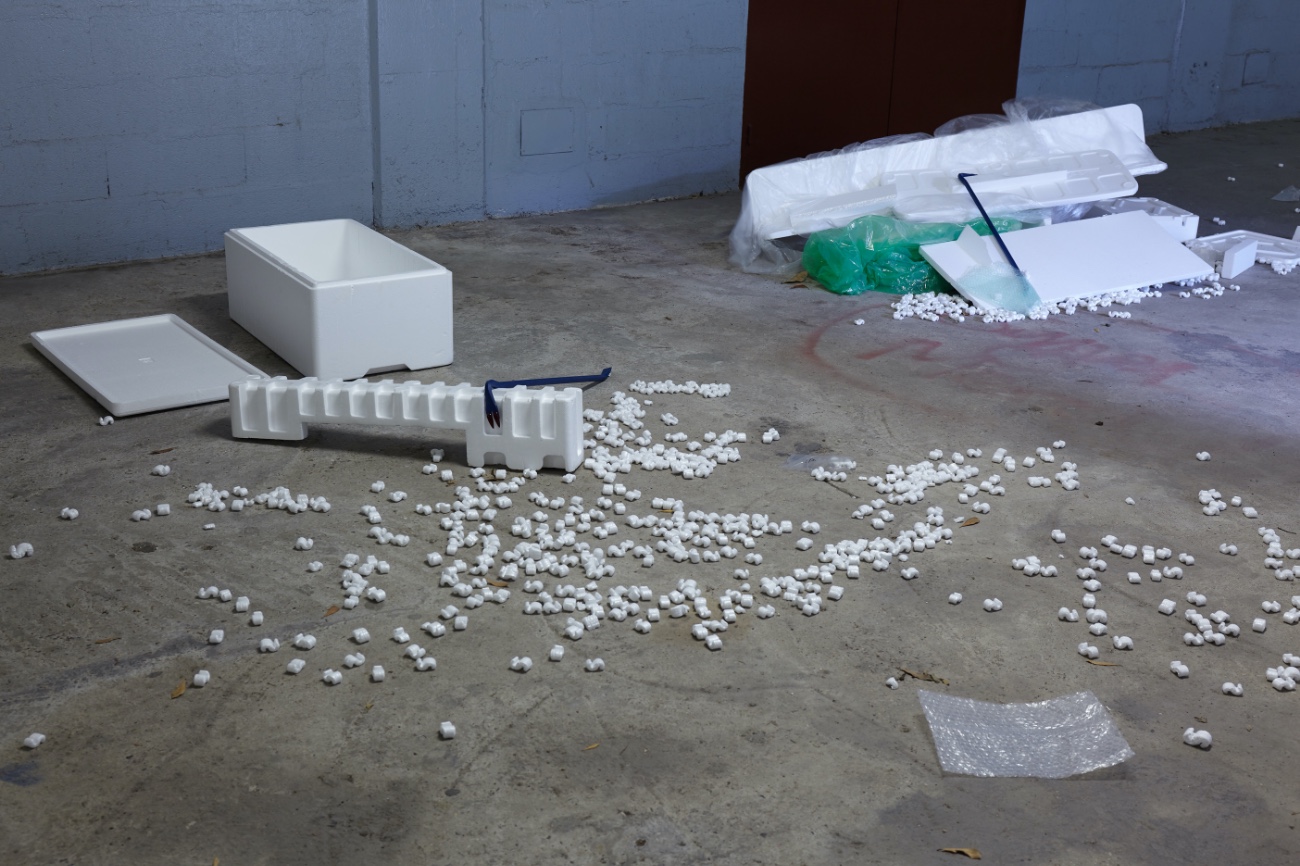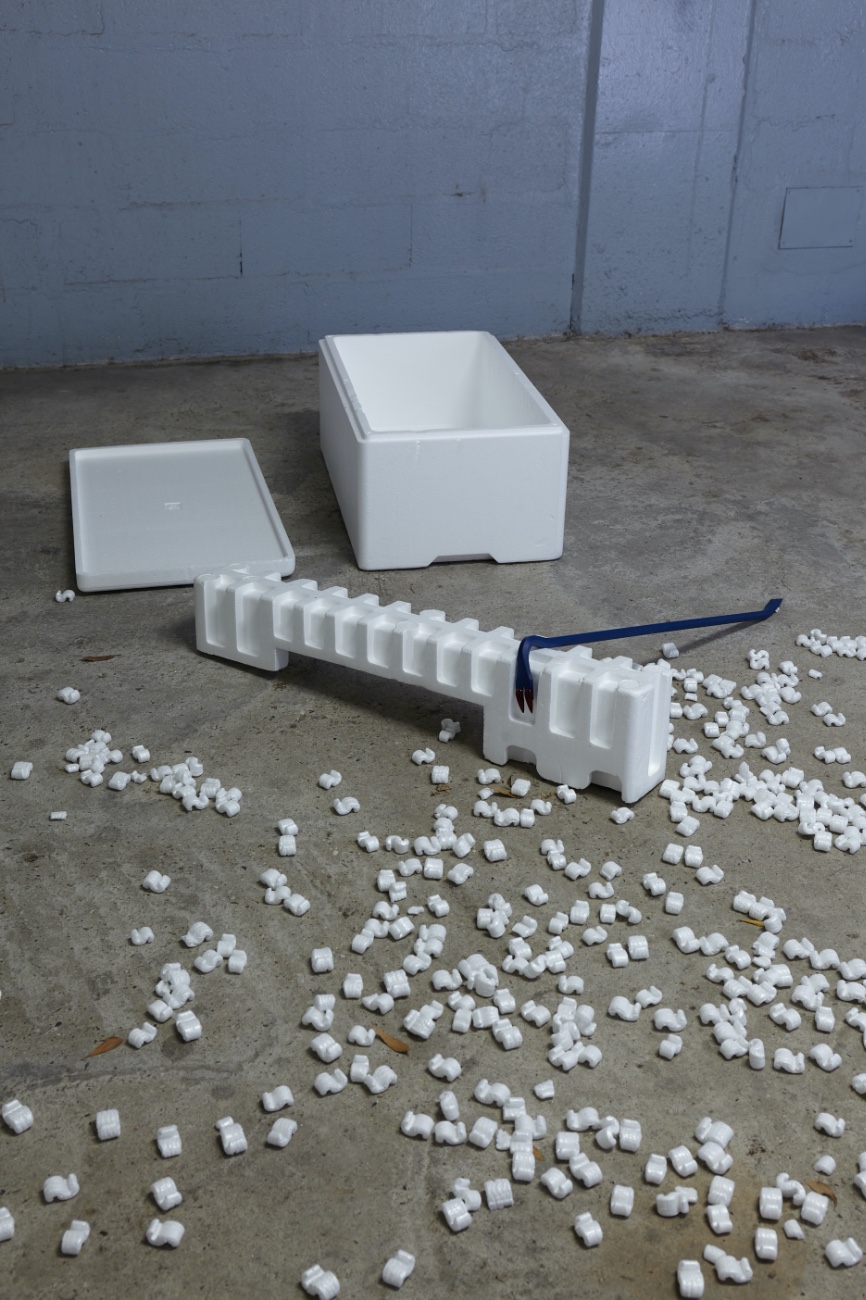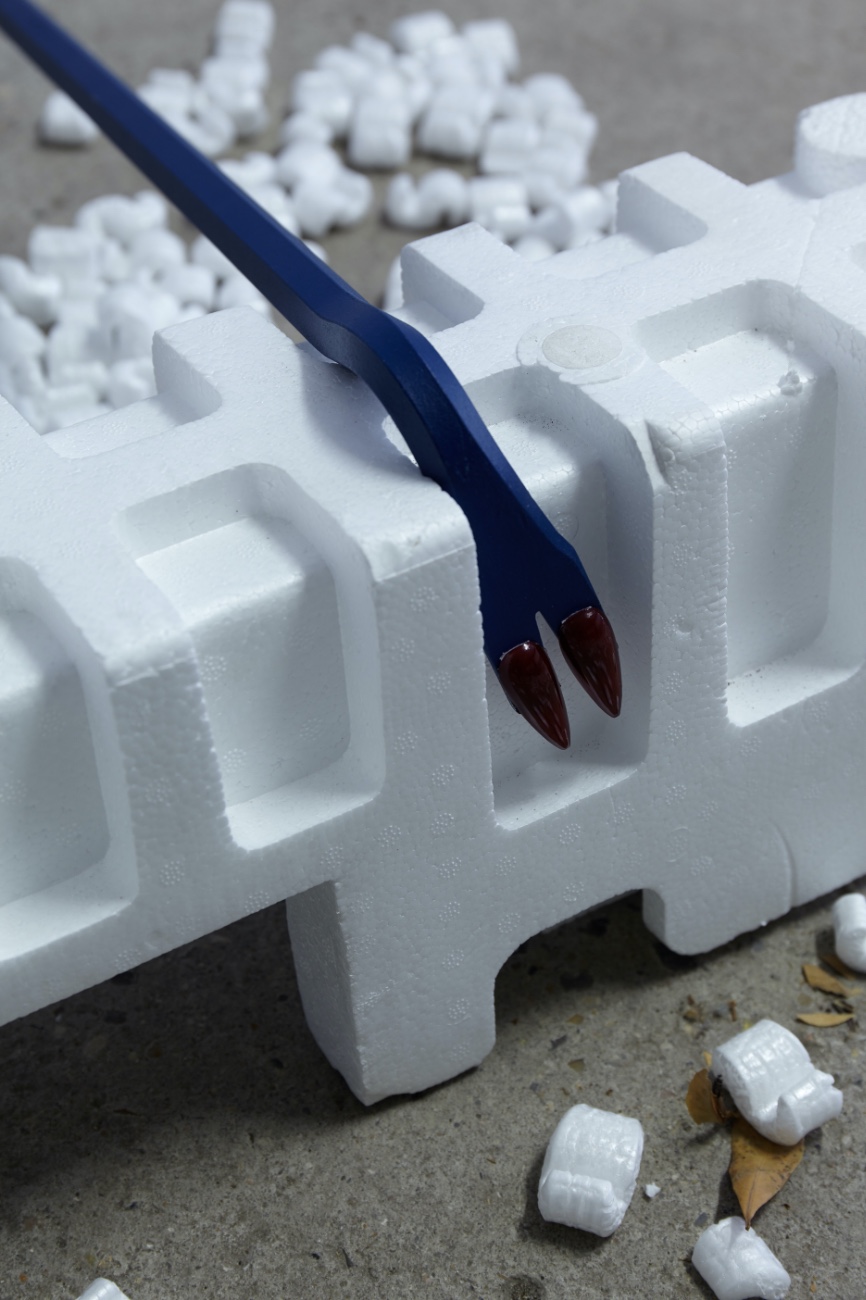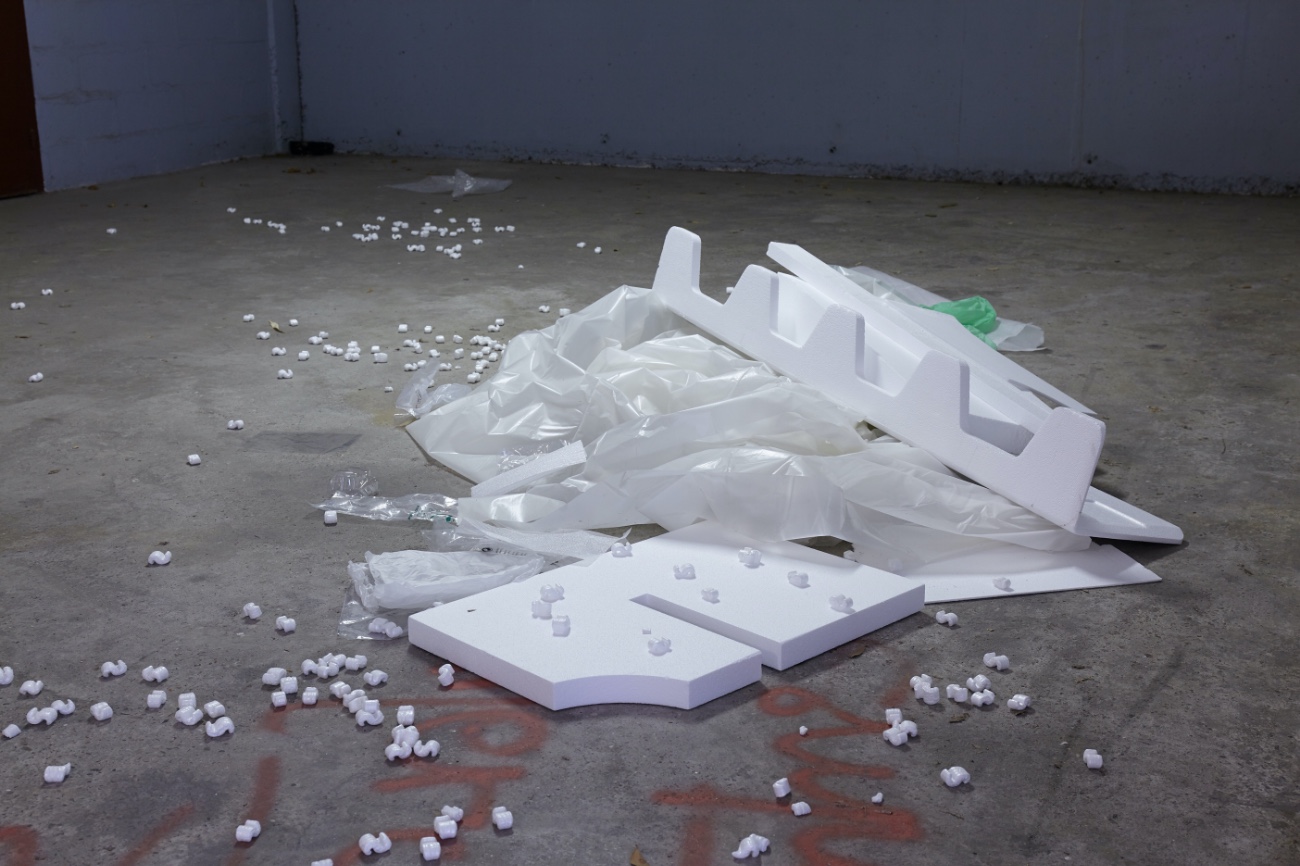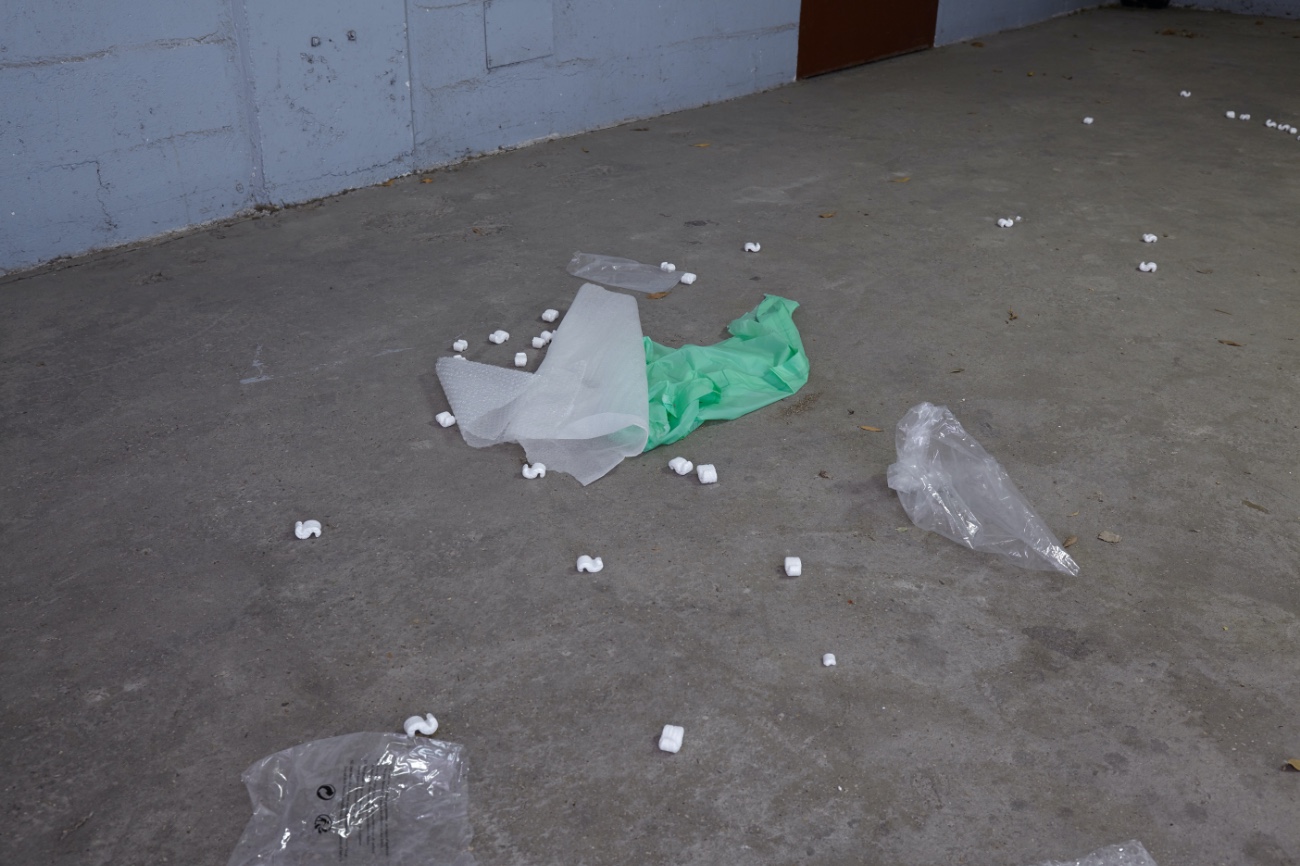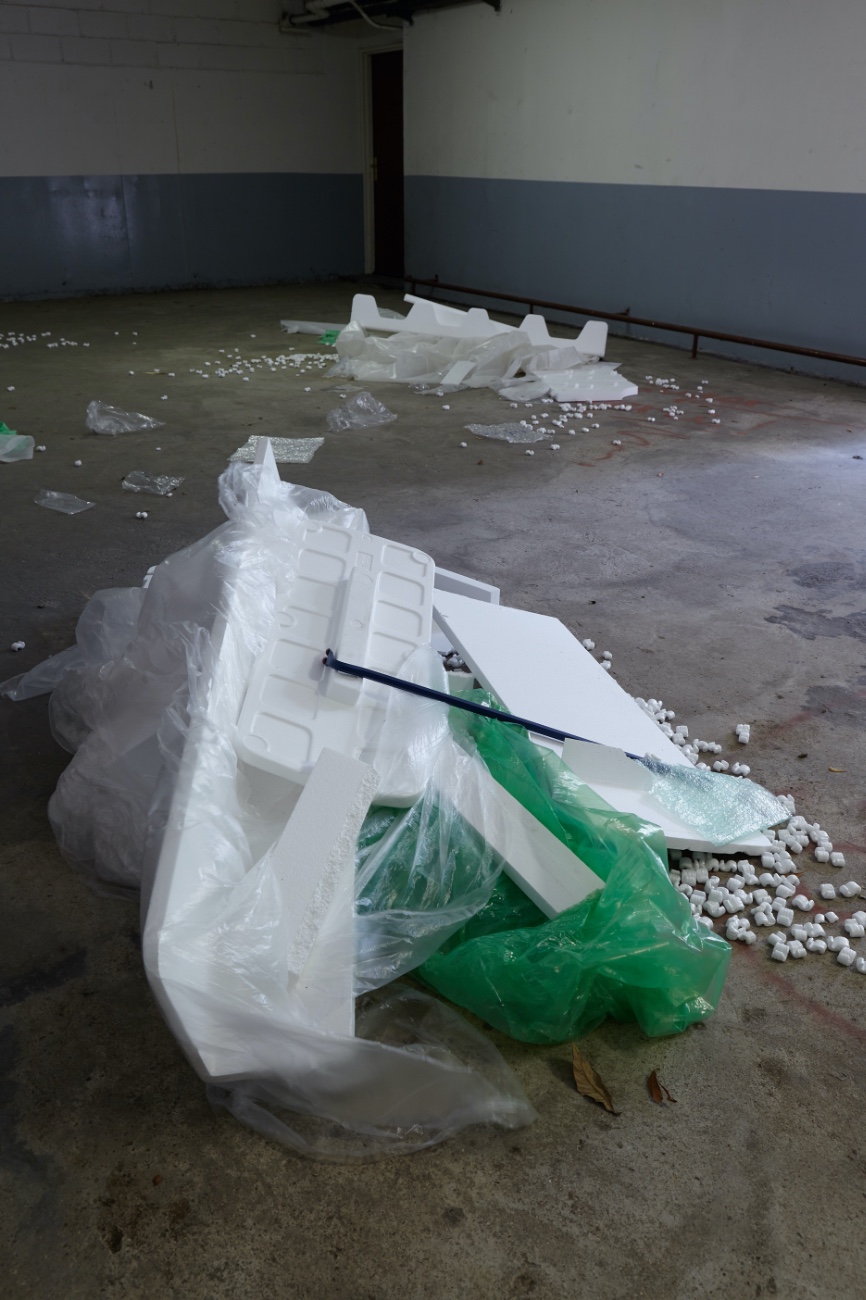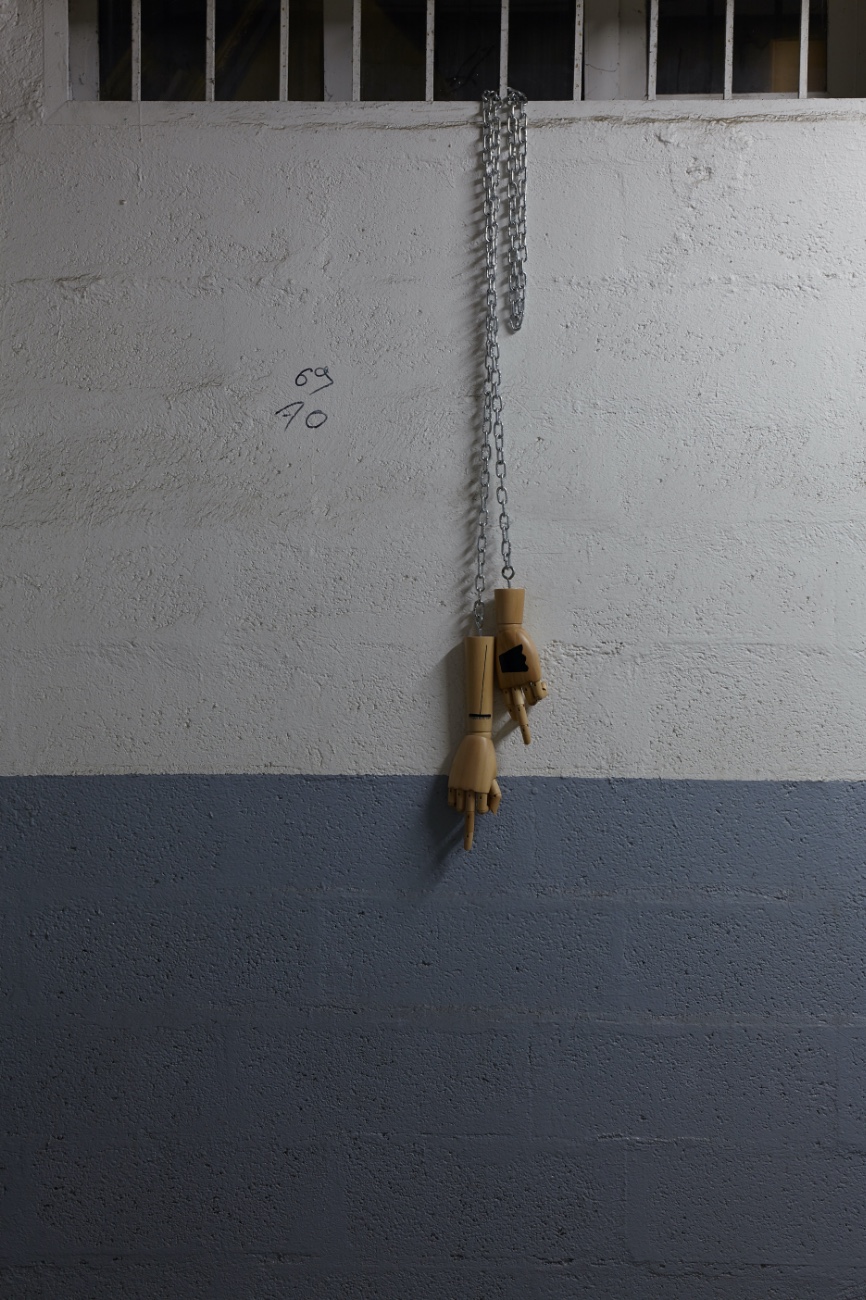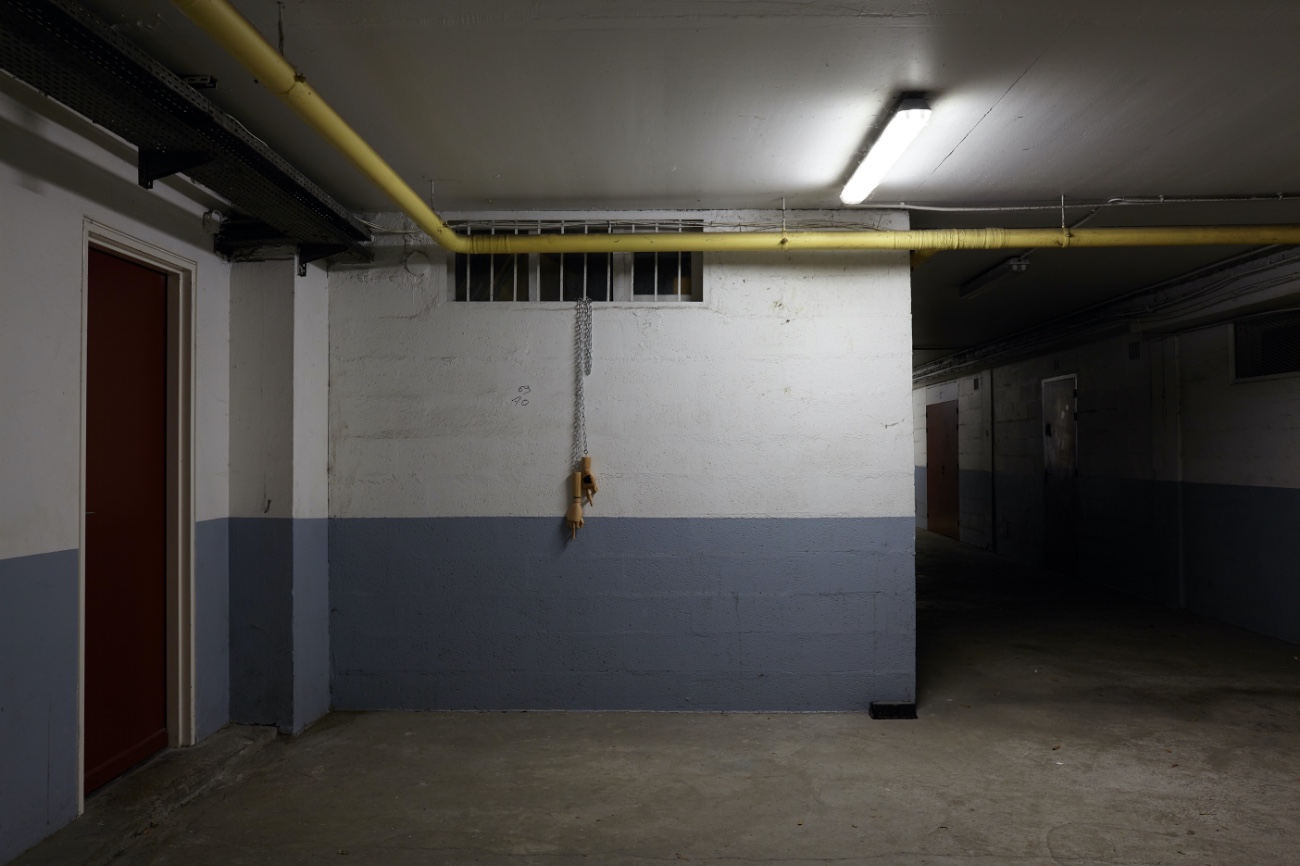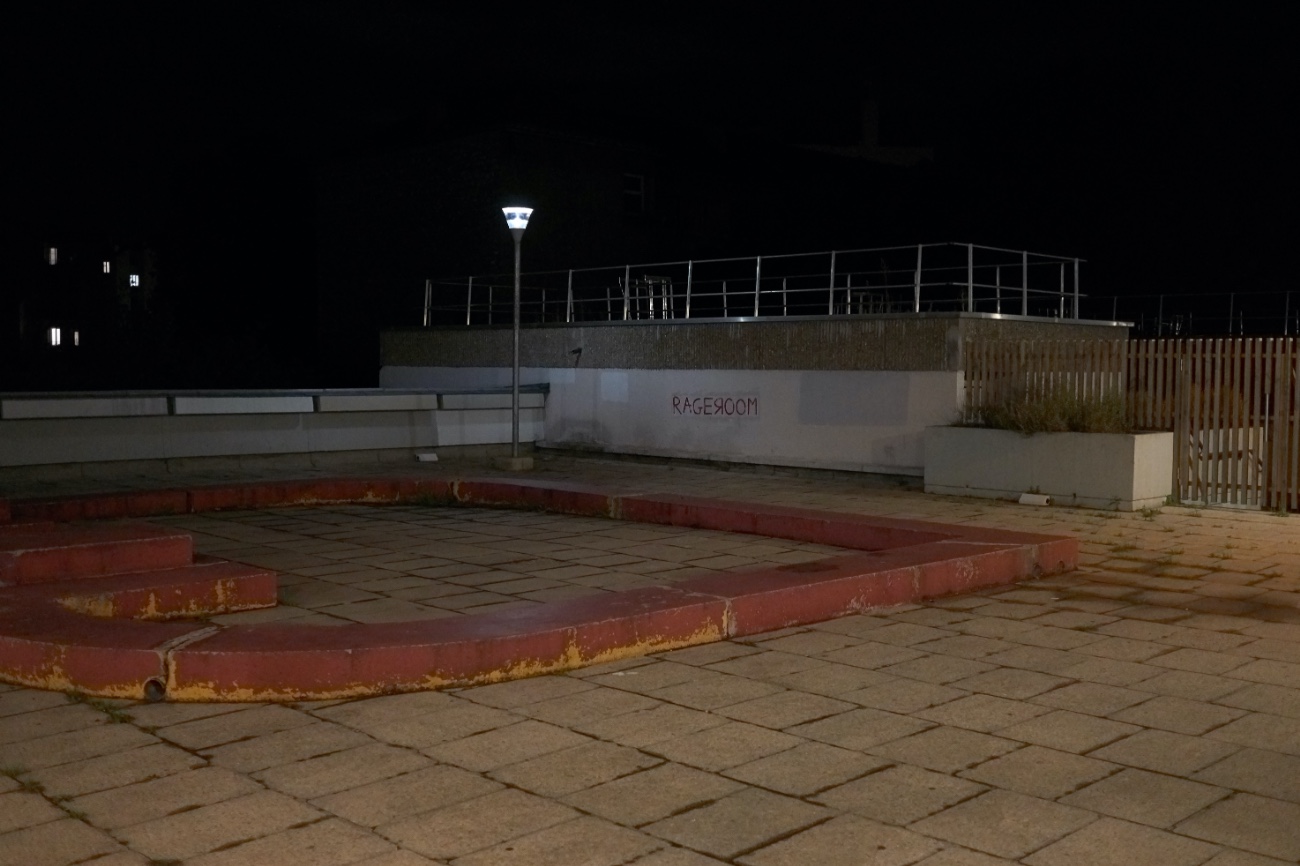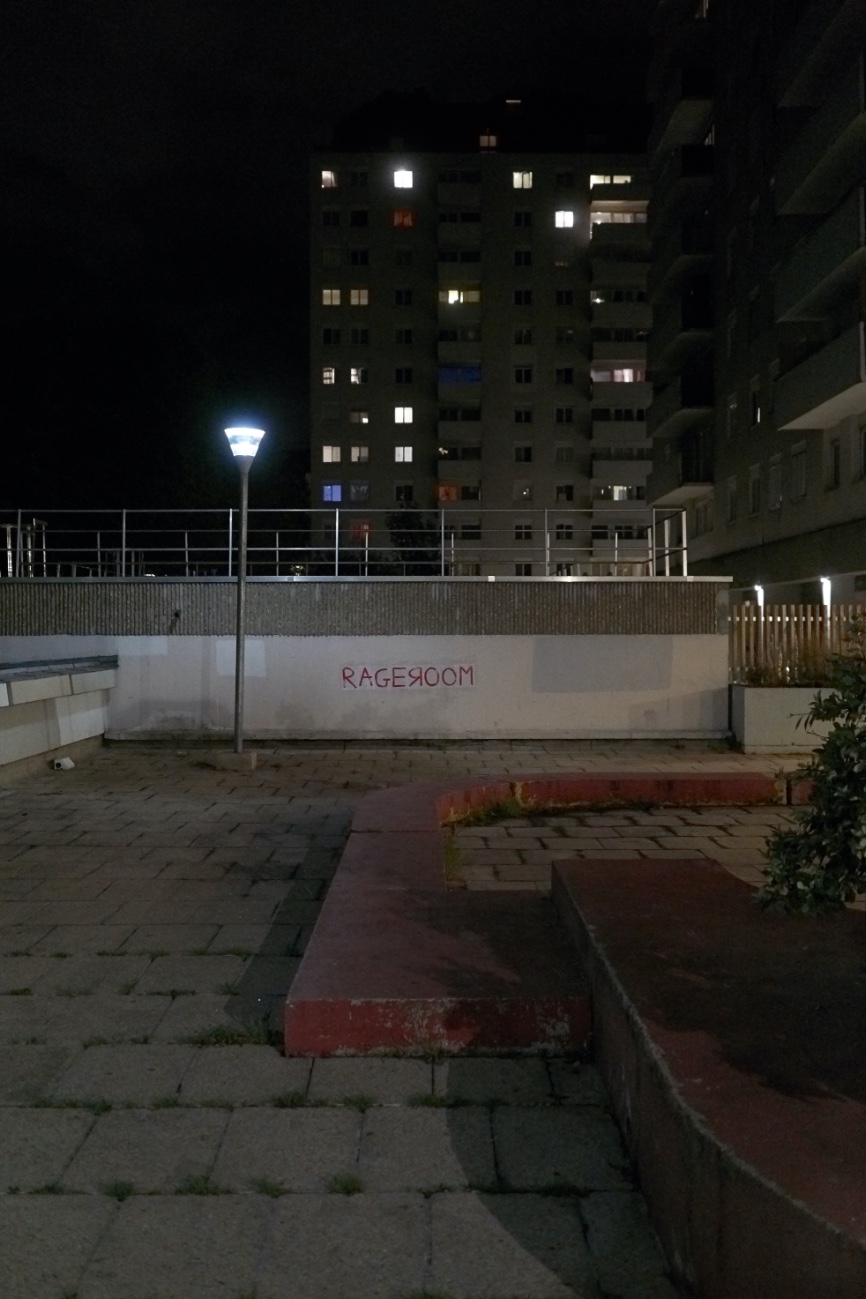 À propos de neige fondue
Installation : 
À propos de neige fondue, 2021 - polystyrene, plastics, crowbar and false nails variable dimensions
Louise, 2021 - engraved wood hands, ink, chain variable dimensions
RAGEЯOOM, 2021 - collage variable dimensions
Booklet : 
À propos de neige fondue, poem printed in a 12 pages black and white booklet, 50 copies 
Exhibition views : 
À propos de neige fondue, Roussin (dead exhibition space), Paris, FR
A propos de neige fondue incorporates in reversed logics two opposite forms of ritualized violence : the one that takes place in the so-called « rage room » (spaces where one can pay to destroy, for about 20 min long, typological objects related to the domestic or the bureaucratic sphere in the sole purpose of discharging oneself) and the one expressed in the streets by radical feminist protesters.
The title of this project is stolen from a chapter of « Les carnets du sous sol », a short novel writen by Dostoïevski in 1864. This novel, written in personal diary style, figures a misantropic anonymous anti-hero living in a subsoil in Saint Petersbourg. Struck by inertia, he rages against a society of « spontaneous individuals » while taking pleasure in his own decline.
About Roussin
ROUSSIN is a dead space exhibition dedicated to contemporary art.
Each artist is invited to conceive a solo show and a 12 pages booklet as a memory of it (50 copies, printed, black and white).  
The documents of the exibitions can be downloaded on Roussin website : http://www.roussin.be/ROUSSIN08_JS_WEB.pdf
The booklets (black and white pictures) are kept in a secret place (please send an e-mail to get a copy)