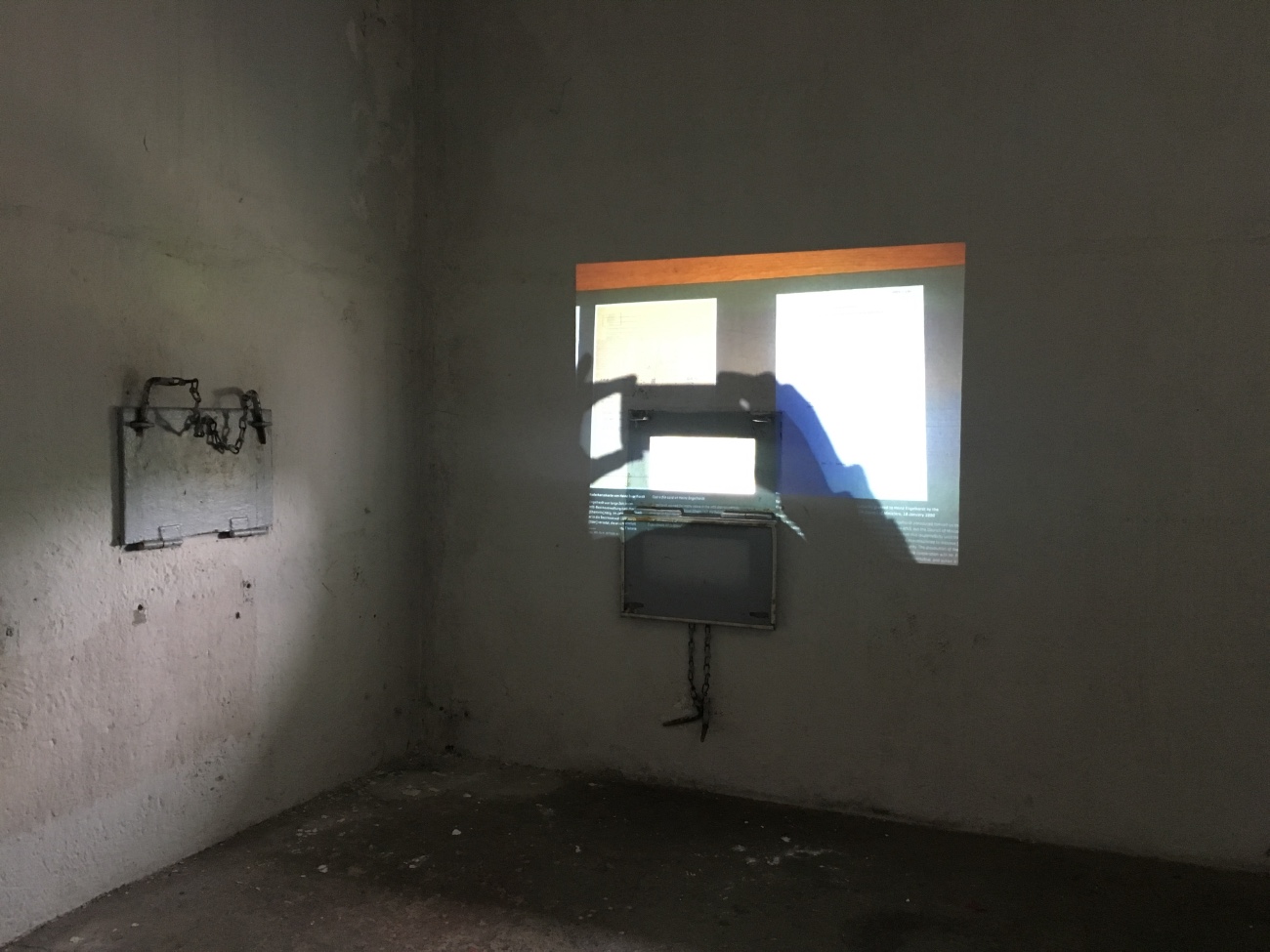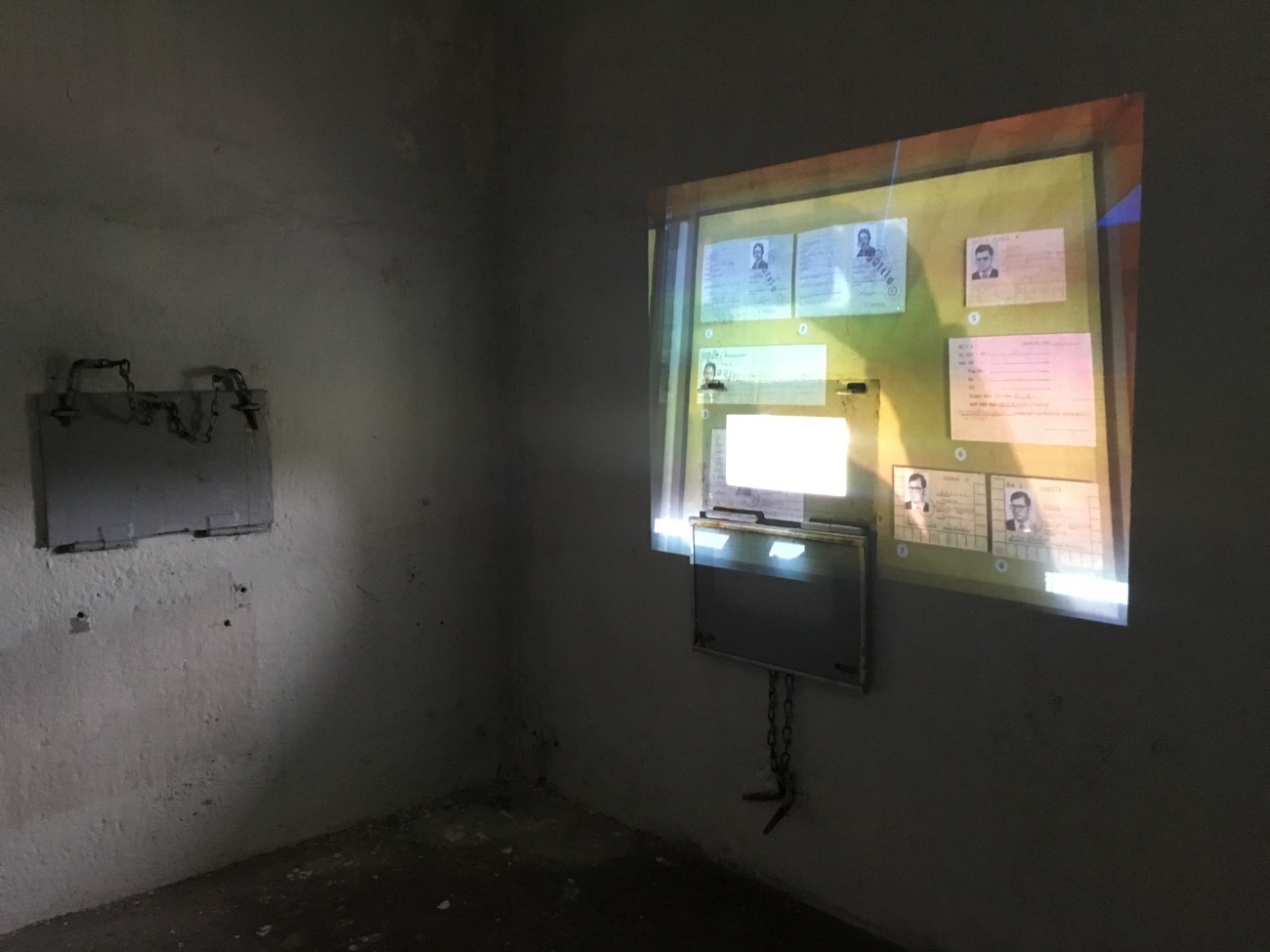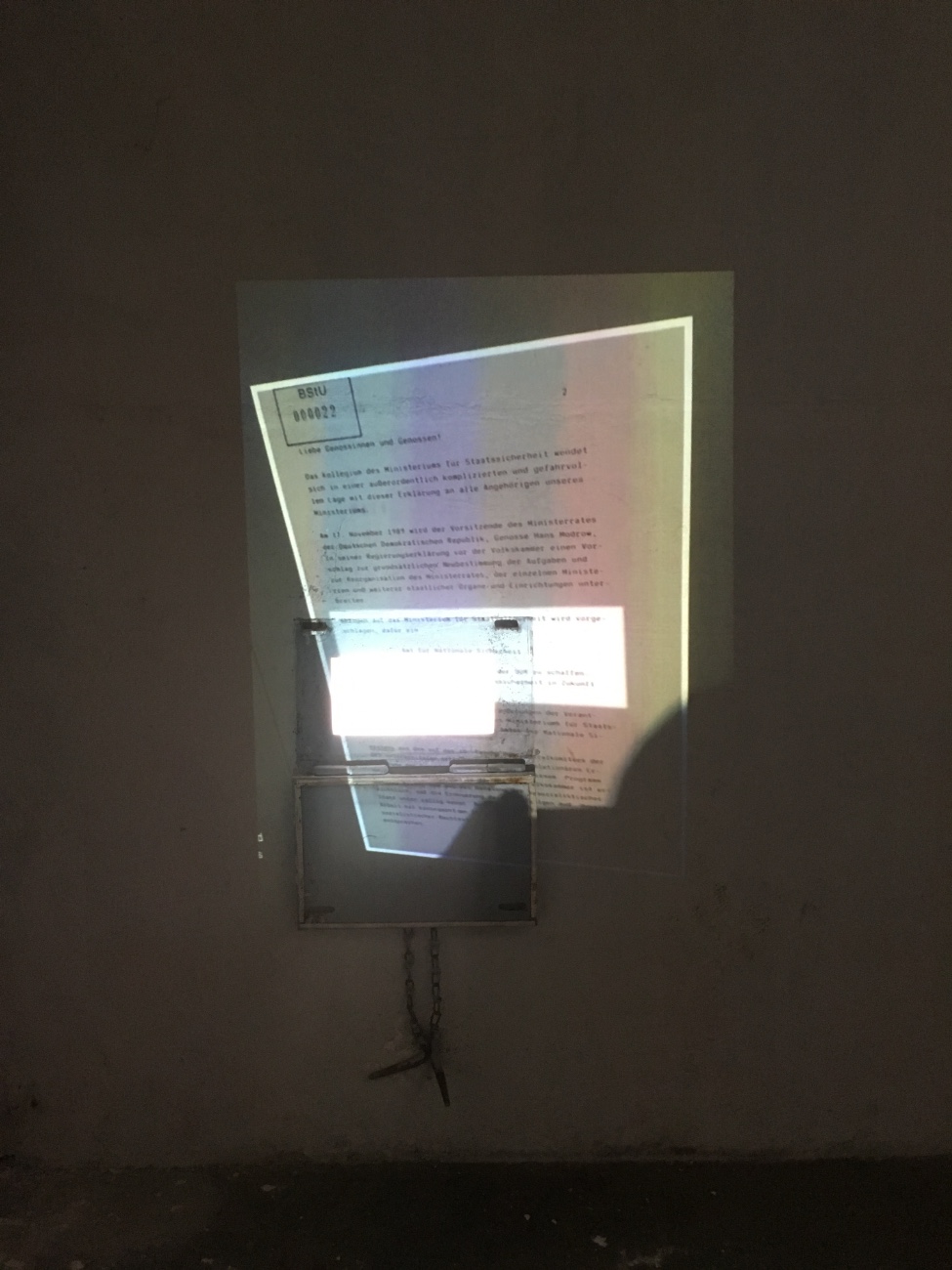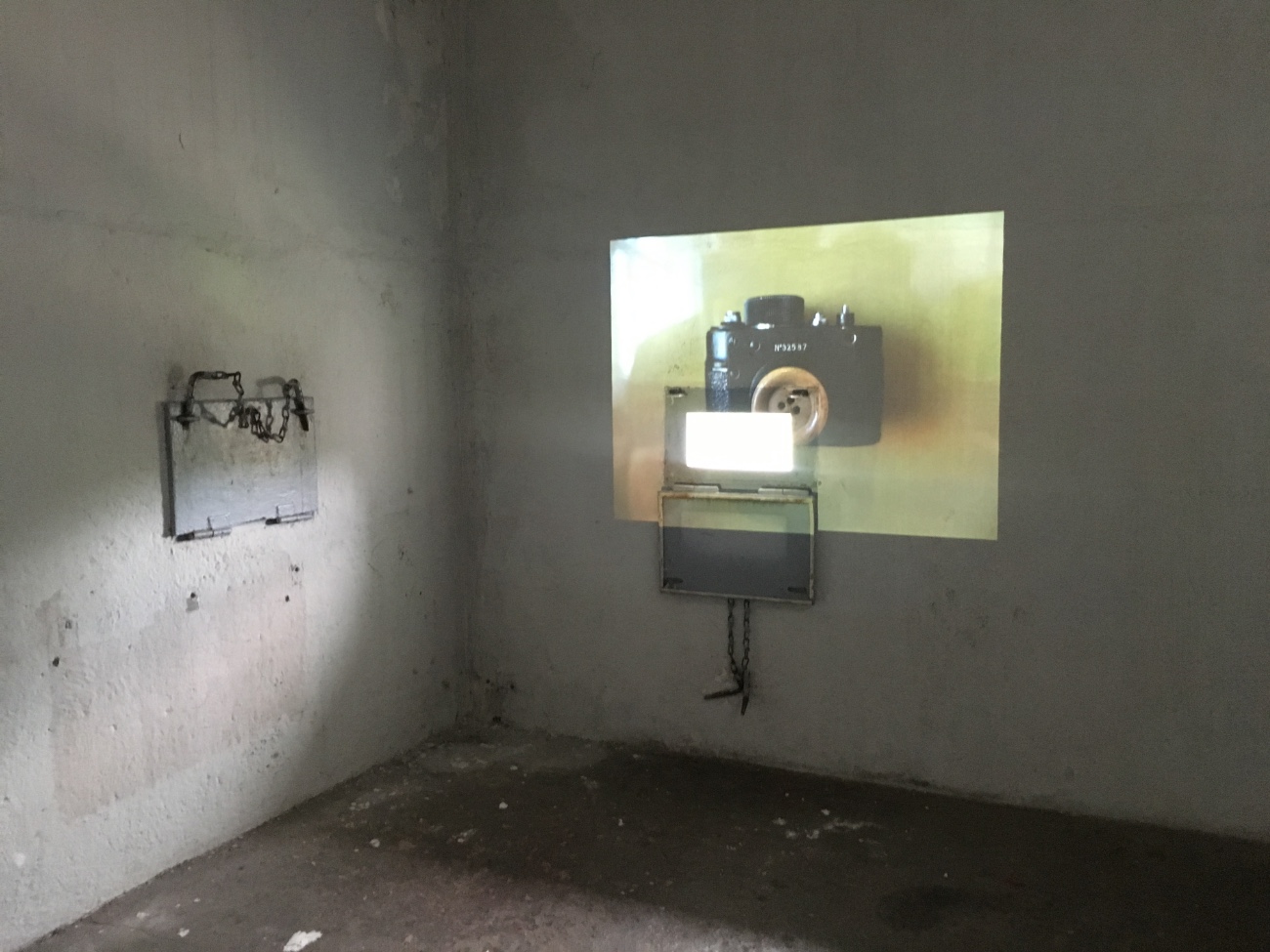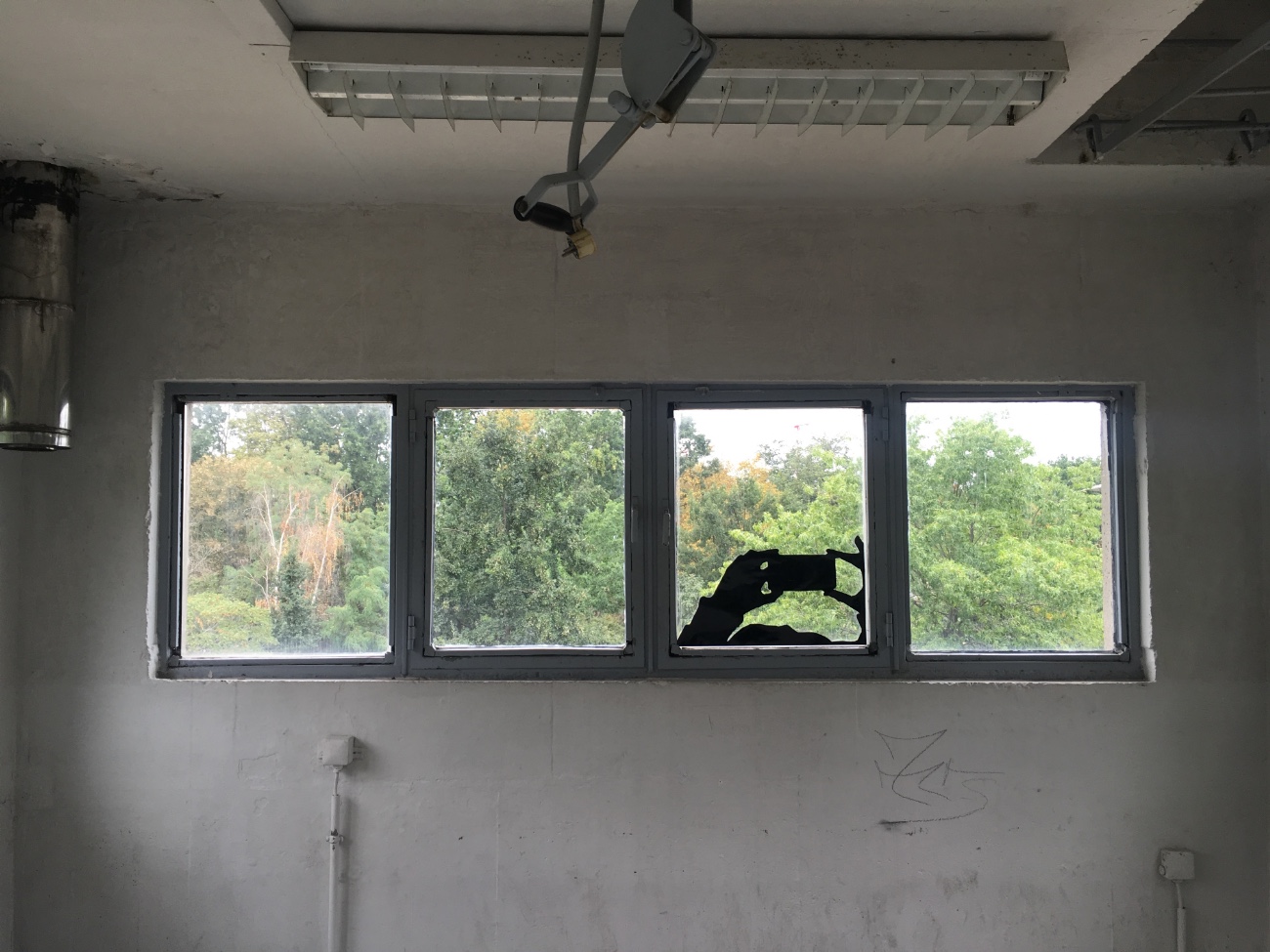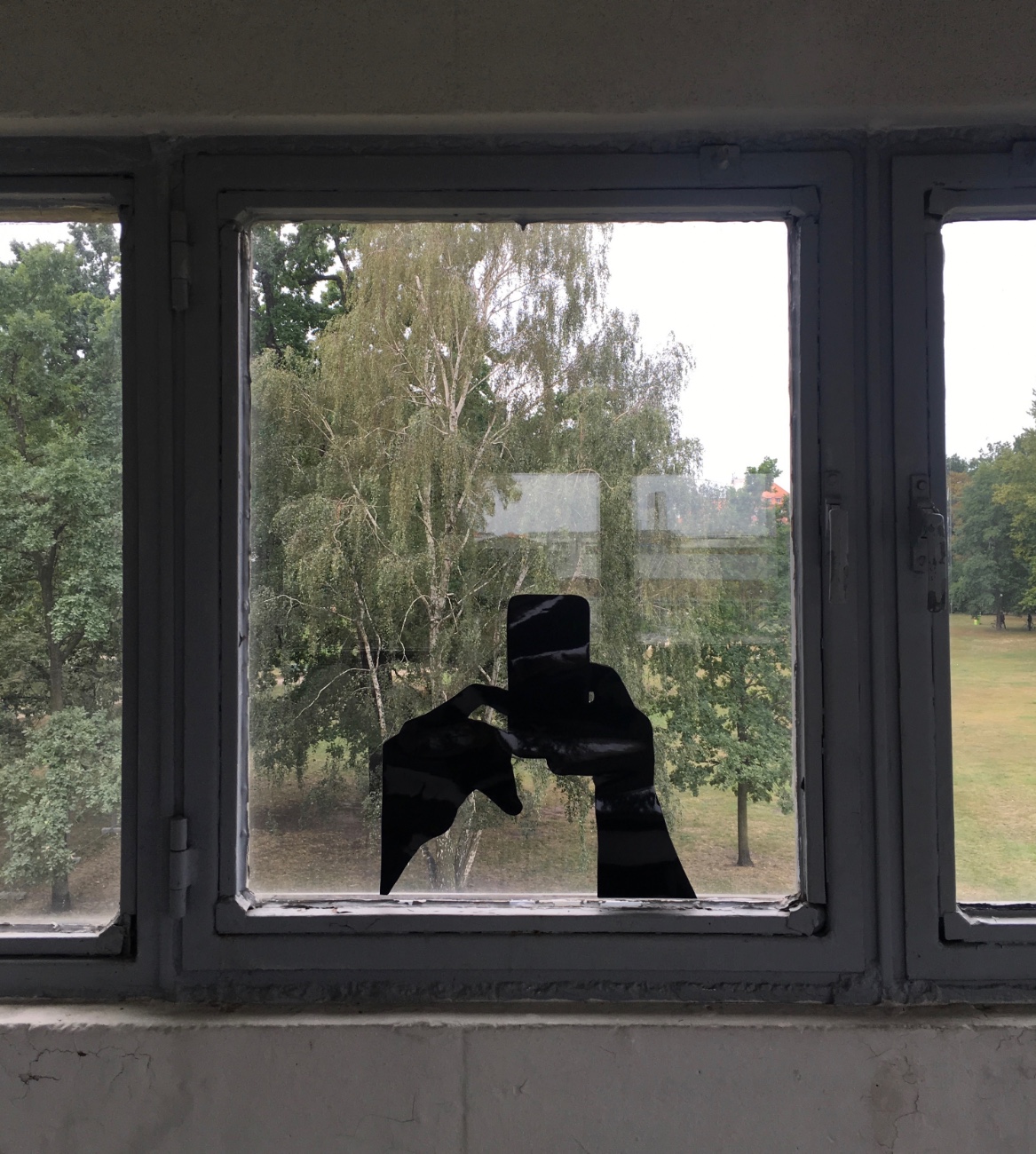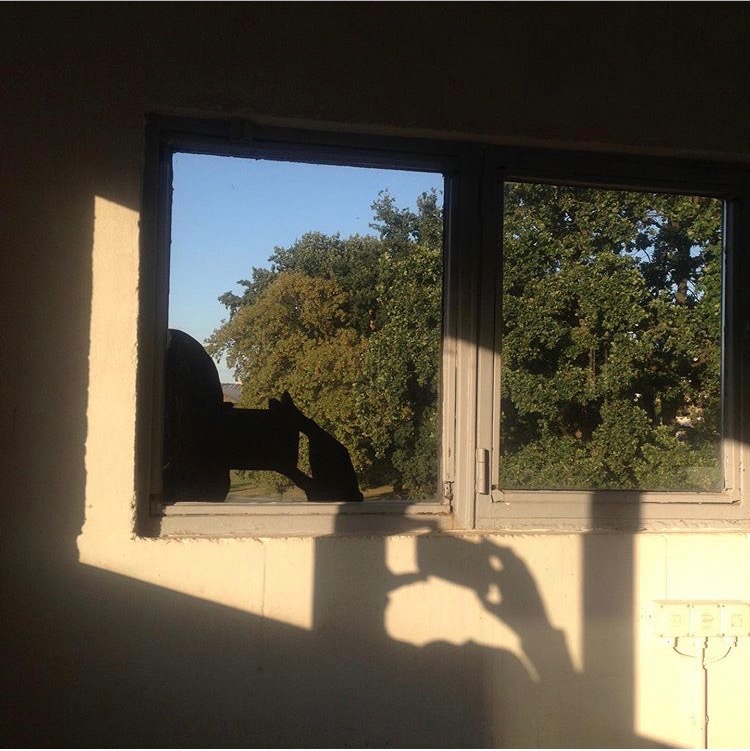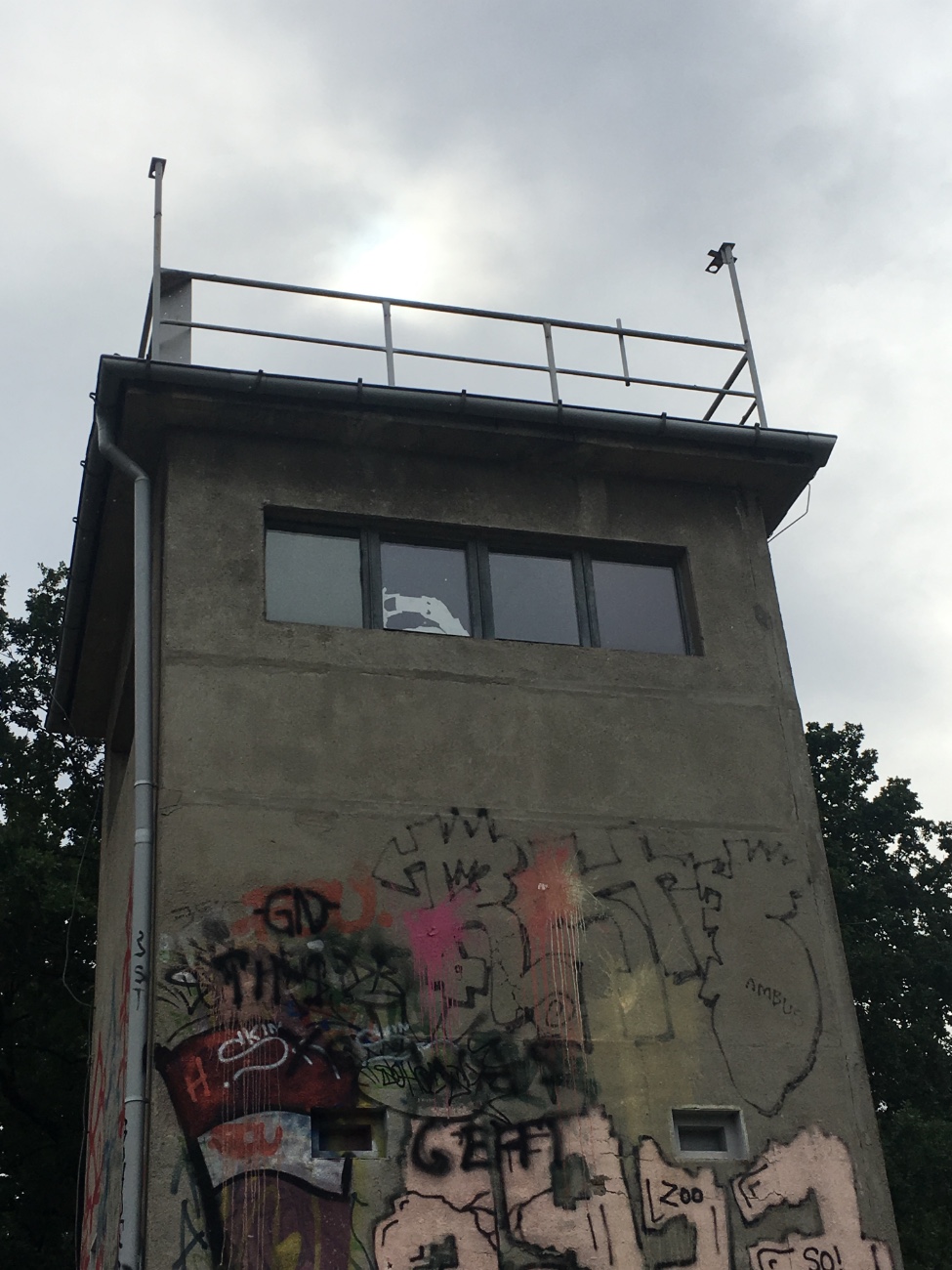 Shoot, shot, shot
installation and reading at The Watch / Schlesischer Busch watchtower Berlin, Germany
From the history of political and material surveillance to one of telecommunication applied to financial market strategies and their production of identity algorithms, the tower crystallizes as much as metaphorises the articulation between position and power. High view point, high speed, high frequencies, high performance, as opposed to low capacities, also meet the dialectic between center and peripheries in matters of power and control. In a critic of these straight dynamics, the project Shoot, shot, shot tries to touch upon the specific context of the watchtower in a search for polysemy and eccentricity. In the forms of an installation and a reading, it aims to produce a semantic set-up of works linked to the possibility of constructing complex, ambiguous and non-hegemonic forms of identities and communications in times of crisis.
The installation presented in the tower, that operates in a dialectic dynamic - forms of projections and obstructions, of identification and anonymity, of embodiment and disembodiment, but also forms of mediation and immediacy - refers to the figure of the observerver-observed as well as to strategies of « museification » of memorial sites like the watchtower and the former Stasi officies.
This project is part of an on-going research - « Silent Red Alert » - that intends to analyze some modes of existence and appearance that have the particularity of problematizing the subjectification processes that derive from our relationship to apparatus.